Beginning July 1, 2018, the Department of Children, Youth, and Families (DCYF) is strategically implementing performance standards in contracts for client services across three key areas: Services (the "What"), Quality (the "How"), and Outcomes (the "Result"), as directed in House Bill 1661.
Standards in each area are intended to build on each other, with the objective of partnering with providers to achieve the agency's long-term child outcome goals.
Key Performance Areas

Measuring Performance
The agency's various programs are working to identify which performance measures will be incorporated into contracts for client services.  Service measures will be standardized and include client served and services provided.  Program-specific quality and outcome measures will be developed in partnership with contracted service providers so they are meaningful – not simply mandated.
Once the measures are identified and incorporated into contracts, data will be available for reporting.
Implementation Timeline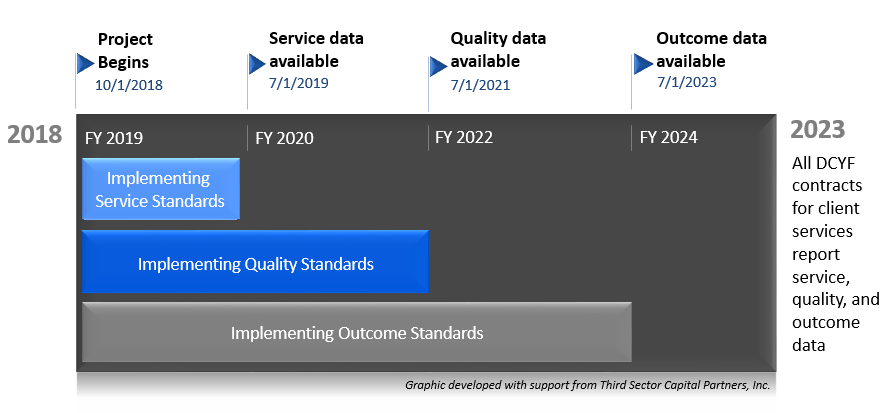 Questions?
Please contact Stacey Gillette, Policy Analyst, Performance-Based Contracting DCYF Office of Innovation, Alignment, and Accountability: