November 8, 2021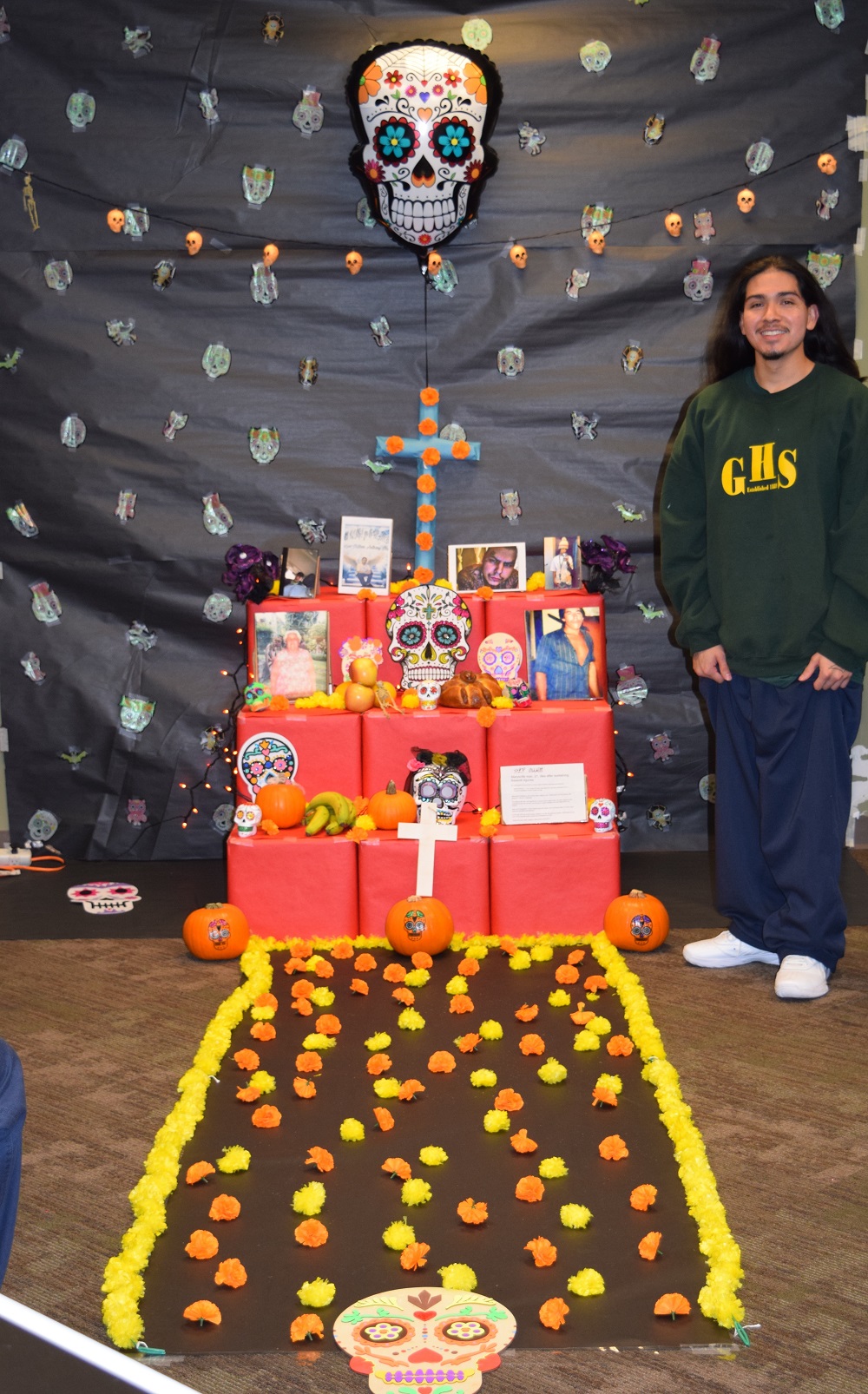 Earlier this month, Green Hill School (GHS) resident Alexis graciously shared his knowledge of and passion for the Mexican holiday of remembrance, Dia de los Muertos, with the GHS campus and community. In launching this project, Alexis rigorously studied Dia de los Muertos and connected with his mother regularly, learning from her about their ancestors, the origin of Dia de los Muertos, and what it meant to their family.
Using what he learned, Alexis created and facilitated several presentations for his living unit, teachers, his mother, a community group (via Zoom), and the GHS management team over the course of a few days. With the help of his counselor, TJ Mickelson, and other staff, he painted and decorated his living unit and the GHS entrance with traditional art.
Alexis also designed an ofrenda (altar) in his living unit where youth and staff placed pictures and keepsakes to honor and remember their loved ones. Alexis shared that this altar helped him feel the presence of his lost loved ones and that Dia de los Muertos is a day of happiness and celebration of life. To top things off, Alexis prepared authentic Hispanic food for his living unit and other Hispanic youth on campus with the help of Program Manager Cindy Blue and her team.
Alexis put forth an incredible amount of effort to bring Dia de los Muertos to life at GHS and pave the way for future cultural celebrations on campus. His research and presentation also served as a culminating project for high school, earning him credits in English.
Thank you, Alexis, and bravo!