July 6, 2021
As we turn the corner into summer, several youth in Juvenile Rehabilitation (JR) have been making strides in their education and are celebrating graduations and even job offers. DCYF strives to provide every JR student with an excellent education that prepares them for a healthy, productive life. This includes setting them up for job success in the community and preparing them to be lifelong learners. Below are just a few success stories from youth across the state.
One young adult at Twin Rivers Community Facility recently graduated from public high school. He was initially unsure of whether to get his GED or diploma, but through perseverance and close support and validation from his JR counselors Connie Lopez and Danielle Smith, he was motivated to go for his diploma. He also worked closely with Richland School District teachers to recover credits and reach this milestone.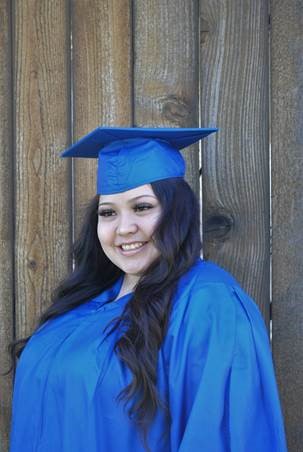 Three youth from Woodinville Community Facility graduated with their diplomas. At the graduation ceremony, one youth expressed gratitude for his incredible teachers, Veronica West and Misty Wells, as well as DCYF staff for keeping him motivated and on track. "They still pushed me to do my work. They sat me down. They talked to me and gave me the list of what I needed to do, and we made a schedule so I would be able to make it to this day and graduate. It's a lot of hard work and dedication, and I appreciate you guys," he said.  
Gladyz and Lizzy, residents of Ridgeview Community Facility, also graduated this summer. Gladyz worked hard to earn her diploma and join Lizzy at Perry Technical Institute. Lizzy recently earned a certificate in the Precision Machining Program at Perry Tech and was offered a position with a medical manufacturing company when she releases. Gladyz hopes to continue at Perry Tech in the Automotive Program. JR Counselor Teresa Lazo was instrumental in helping Lizzy and Gladyz reach their goals, encouraging and pushing them to do their very best.
Creating successful transitions to adulthood for the young people in our care is one of the agency's strategic priorities, and our staff and partners have supported these youth every step of the way. Please join us in celebrating their accomplishments!